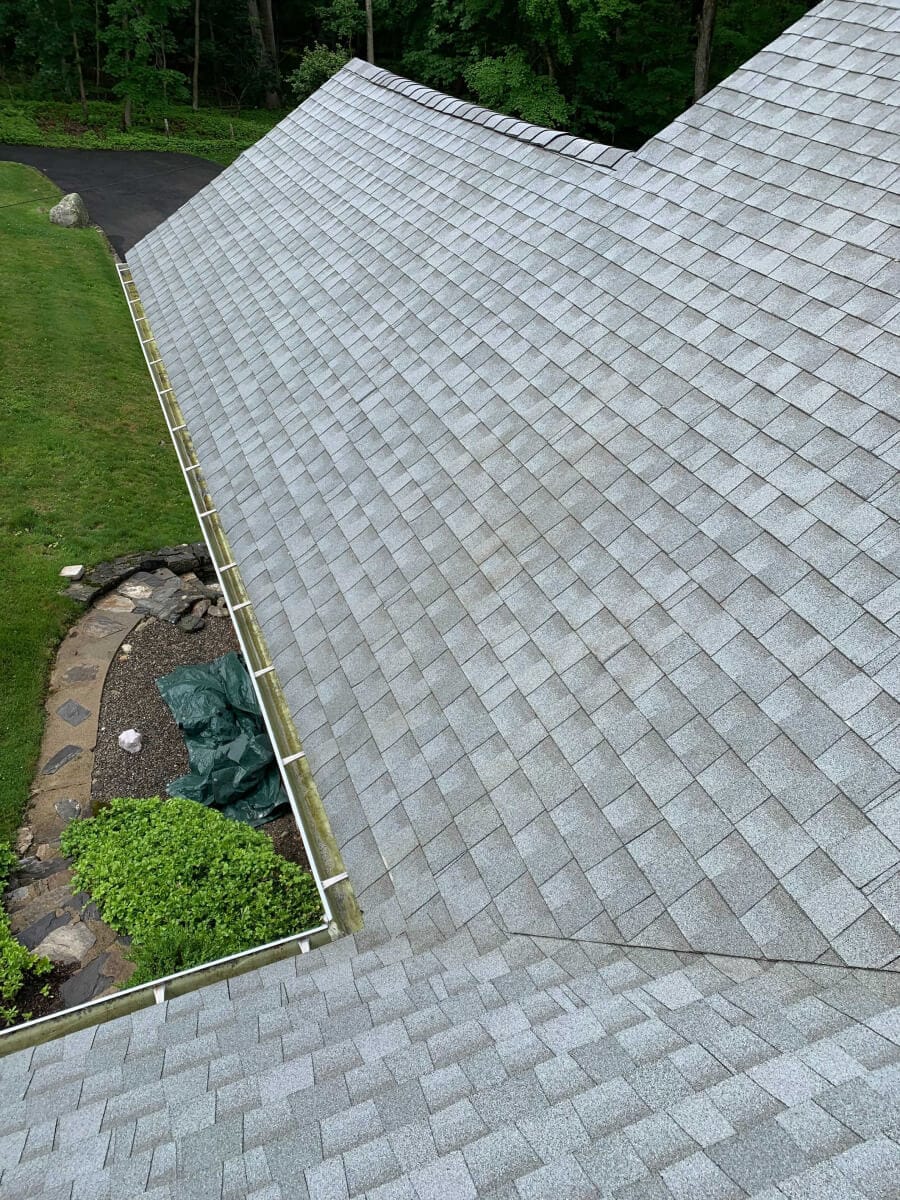 Published on
September 2, 2022
Julius Marchi
Roof washing is a very low key service that not many people are aware of because it is a relatively new industry. The norm used to be to just let moss grow on your roof until it needs to be replaced, and some even considered it to be fashionable…
Well I believe we have grown out of that phase of fashionable roof moss because everything looks better when it is pristine and clean… do you agree?? Not to mention roof repairs and roof replacements are insanely expensive!
Professional roof washing has emerged as there is such a demand to keep roofs looking beautiful and new, while also prolonging the life of roof shingles to prevent the need for costly roof repairs/replacements any time in the near future.
Our roof cleaning process consists of a soft wash soap application that we gently apply to your shingles (no high pressure ever used) to kill all fungi and other organic growths eating away at your shingles, and then we rinse with fresh water to gently restore the color of your roof. If there is excessive moss growth on your roof, we will brush away any big pieces, and then over time the little stubborn pieces will loosen up their roots and fall off your roof(usually within 2 months). With every heavy rainfall your roof will look better and better until it looks brand new again (only if you didn't let the moss damage your singles too much). Our roof washing process is recommended by the Asphalt Roof Manufacturers Association (ARMA) and we guarantee a clean, beautiful roof, or we will come back and re-treat it at no extra cost.
Roof cleaning needs to be done professionally, and not every pressure washing company will do it to our standards, so please make sure you due your due diligence before hiring any other company to wash your roof.
If you have any questions or would like to get a free quote on a roof cleaning, you can call, text, or email us and we will be happy to help you out!
‍
Phone: 914-984-8299
Email: contact@preshclean.com