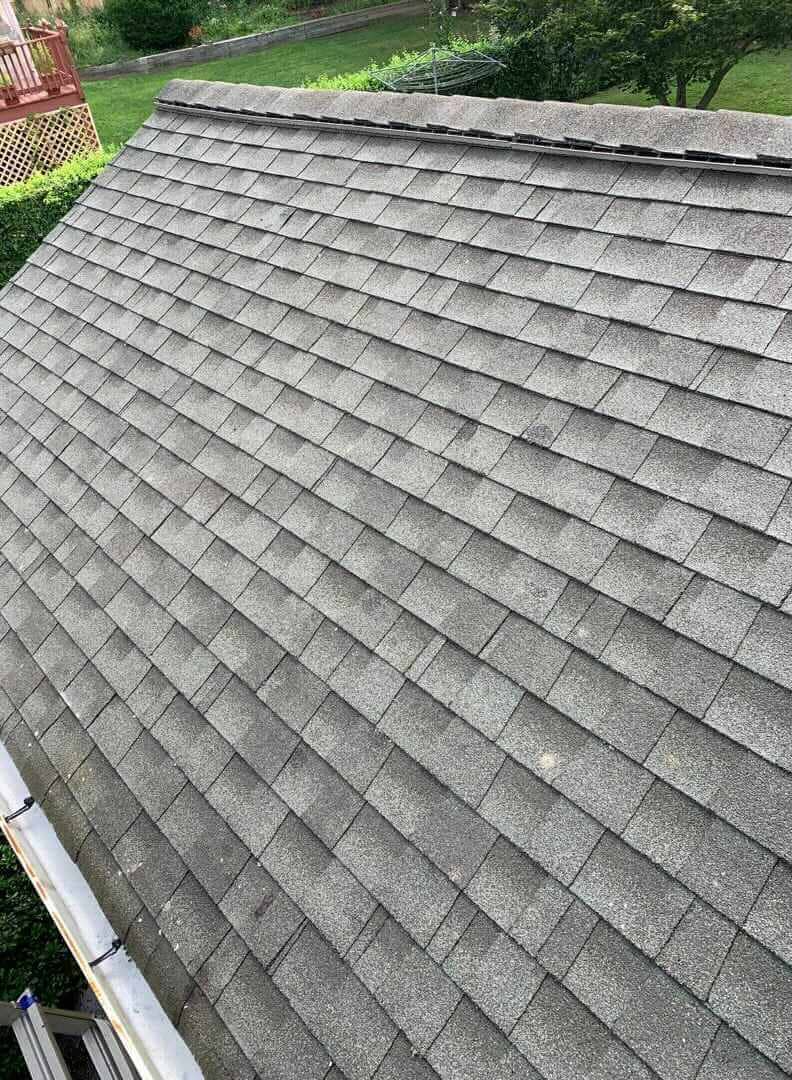 Published on
September 2, 2022
Julius Marchi
One of the most common questions we get from our customers is how often they should get their roof washed?
There really is no singular answer because it depends on a few different factors that affect moss and fungi growth on roofs.
Here in Westchester County, NY, we are obviously in the northeast so it gets real humid here in the summers and we have an abundance of trees, which both affect how quick your roof will develop fungi and moss growth. Moss and other fungi that eat away at your shingles grow quickest in shady, humid areas, therefore, if you have a lot of tree cover over your roof, chances are you will see your roof develop these fungal growths quicker than another roof that have no shade cover at all. You also might notice that your roof has way more black streaks (Gloeocapsa Magma) and moss on the north facing side of your house, this is also because of the lack of sun that north facing roofs usually receive.
So when is the perfect time to get your roof washed?
Right when you see those black fungal stains, BEFORE moss starts to form, is when you want to get your roof washed. If you wait too long, the moss growth will become excessive and your shingles will get very worn down, potentially leading to a roof repair or roof replacement.
You also might be wondering if it is safe to get your roof cleaned and the answer is yes…. BUT, it needs to be done professionally by a company that uses the Asphalt Roof Manufacturer Associations (ARMA) recommended roof cleaning process, like PreshClean. We are Westchester's trusted roof washing company because we follow all of the professional roof washing guidelines to make sure your roof is properly treated to ensure longevity in health and appearance!
Get your free quote today if you notice black fungal streaks, moss, or other fungi forming on your roof. Or feel free to reach out with any questions!
Call/Text: 914-984-8299
Email: contact@preshclean.com