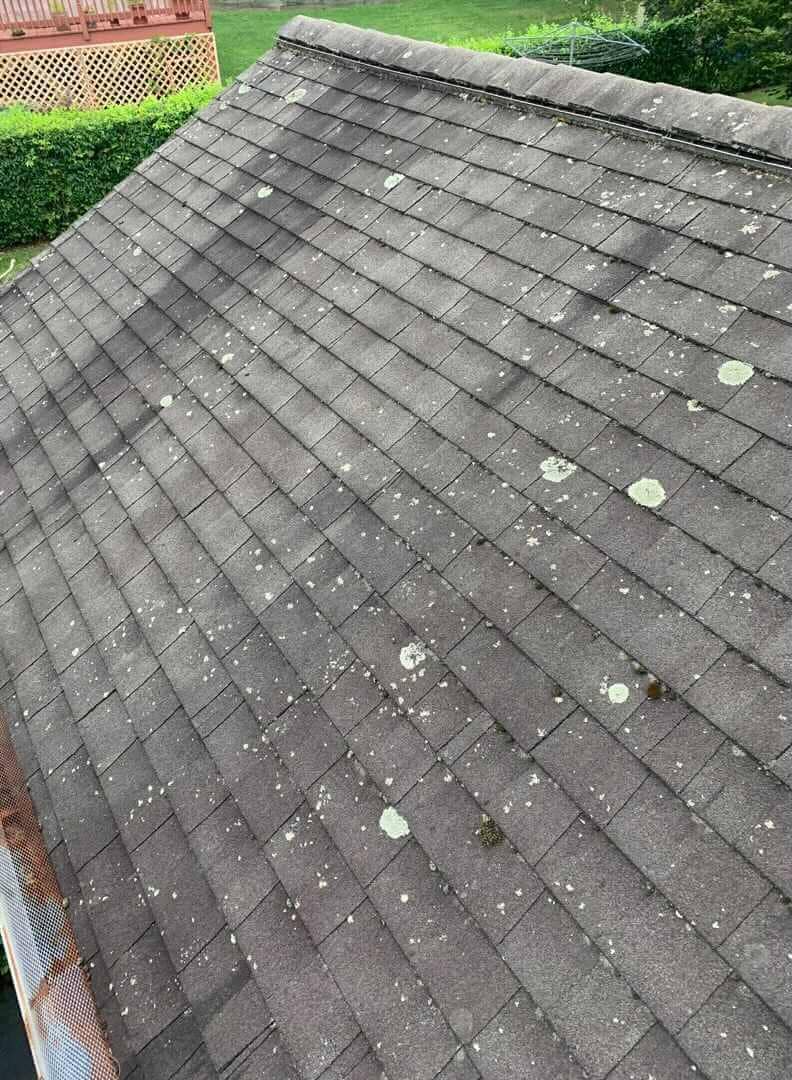 Published on
October 22, 2022
Julius Marchi
Black streaking on roofs and other shingle discoloration is caused by algae and other fungi that commonly grow on roofs in humid, shady areas. The fungi is known as Gloeocapsa Magma, which is a type of fungal growth that eats away at the limestone in your roof shingles. Here in Westchester County you will notice that the majority of homes have these black streaks/fungal growths on their roof because it is such a humid area. Over time these fungal growths will get worse, your shingles will deteriorate, and your roof will get more and more discolored, resulting in the need for a roof replacement in the near future if you don't take care of it.
Luckily though, you can prevent these fungal growths from eating away at your shingles and ruining the curbside appeal of your home by getting it professionally soft washed. However, before you hire any company to wash your roof, you want to make sure that they use a professional soft wash application process with no high water pressure to make sure everything growing on your roof is properly treated without any harm to your shingles. There are a lot of landscaping, painting, and other businesses that have pressure washers that will say they can wash your roof, but those are exactly the companies you don't want doing this service because they do not have the right equipment and processes to properly wash your roof. They'll go up there with a pressure washer and blast away at your shingles causing much more damage… Yes, we have seen this happen multiple times and it ends up being very costly for the customer when they have to get their roof repaired or replaced.
That is why we try to educate people as much as possible on this service because we do not want them going the cheap route, which inevitably ends up being the much more expensive route. So when you need your roof cleaned or if you have any questions about it just reach out to us here at PreshClean.
PreshClean is Westchester's trusted exterior cleaning company specializing in roof washing. We have specialized equipment and processes recommended by the Asphalt Roofing Manufacturers Association (ARMA) that allows us to safely and effectively wash roofs to make them beautiful and healthy again.
‍
If you have any questions or would like a free quote for a roof wash, don't hesitate to reach out!
‍
You can call or text us! 914-984-8299